Press release
Wales Office Minister 'Gets Connected' with residents in Blaenavon
Wales Office Minister David Jones today, Monday 14November, saw how Melin Homes and Torfaen County Borough Council are helping hundreds of…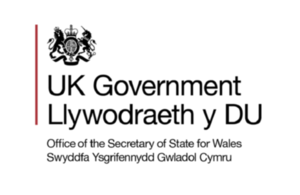 Wales Office Minister David Jones today, Monday 14November, saw how Melin Homes and Torfaen County Borough Council are helping hundreds of people back into work and training as part of their 'Get Connected' project.
During his visit, Mr Jones visited the Digital Hub in Blaenavon and met with Chairman, Doiran Jones, Chief Executive Mark Gardner of Melin Homes, Officers of Torfaen County Borough Council and local residents to hear how the 'Getting Connected' project is helping local people develop their digital skills. The project includes the installation of over 250 free PCs in resident's homes and digital training.
On his tour of the Digital Hub, Mr Jones also saw the digital training suites and conference facilities which are used by local businesses.
The UK Government announced earlier this summer that £57million of funding would be made available for improving broadband across Wales.   Culture Minister Jeremy Hunt announced a provision of an additional £47m over and above the £10m announced earlier this year, as part of the Government's drive to ensure the whole of the UK has the best broadband network in Europe by 2015.    The Government wants 90 per cent of homes and businesses in each local authority area having access to superfast broadband and for everyone in the UK to have access to at least 2Mbps.
Mr Jones said "I was delighted to visit the Digital Hub today and to hear from local people about the benefits it provides via the 'Getting Connected' project. It is local projects like these which are at the heart of building a stronger economy, providing opportunities and prospects to all corners of the country."
"Getting Connected and the Digital Hub for businesses are delivering tangible benefits to the local community which show that innovation, partnership working and understanding people's needs can go a long way to improving the lives of individuals and businesses."
"Melin Homes manages more than 3,400 homes in the area and provides a range of services for local people including benefit and debt advice to residents, volunteering opportunities and services to tackle anti-social behaviour. Their digital initiatives are an impressive addition to these services which will continue to help people keep in touch with the digital age."
Chief Executive Mark Gardner said "The Digital Hub is an amazing building that is at the forefront of the digital evolution in Torfaen and the partnership between Melin Homes and the Local Authority shows that working together can deliver real and lasting results"
Published 14 November 2011