Press release
Wales Office Minister attends 'The Bards of Wales' world premiere
Wales Office Minister David Jones will today represent the British Government at the world premiere of a new musical work by Welsh composer …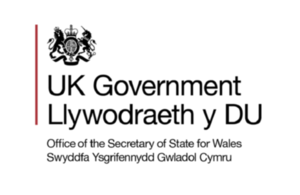 Wales Office Minister David Jones will today represent the British Government at the world premiere of a new musical work by Welsh composer Karl Jenkins based on the famous Hungarian poem 'The Bards of Wales'.
Karl Jenkins's cantata - a vocal composition with musical accompaniment - premieres in Budapest tonight and is based on a poem by Hungarian poet Janos Arony. The poem tells the mythical story of the slaughter of 500 Welsh poets at the hands of King Edward I.  At the performance, Mr Jones will deliver a message from HRH The Prince of Wales and will receive a valuable 1896 edition of the poem, on behalf of the National Library of Wales.
During his visit to Hungary, Mr Jones will also meet members of the British Chamber of Commerce in Budapest and representatives from the UKTi team at the Embassy to discuss the trade links and commercial possibilities between both countries.  Hungary is current host of the EU Presidency.
Mr Jones said:  "Wales and Hungary already have strong trade and cultural links, the latter being highlighted in the new work by Welsh composer Karl Jenkins based on the Bards of Wales poem.  The poem is well known to every Hungarian schoolchild, since it is taught as part of the country's national curriculum.
"This Government sees exports as key to economic growth and we want to encourage businesses of all sizes to tap in to valuable overseas markets.  I look forward to meeting the British Chamber of Commerce in Budapest and UKTi representatives to see what more we can do to strengthen the trading links between Wales and Hungary."
Published 21 June 2011