Press release
Wales can be at the heart of the new green economy, Cheryl Gillan tells Welsh Grand Committee
Wales is well placed to be at the heart of the Government's move to a new green economy, Welsh Secretary told a meeting of the Welsh Grand Committee…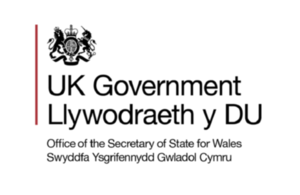 Wales is well placed to be at the heart of the Government's move to a new green economy, Welsh Secretary told a meeting of the Welsh Grand Committee on Energy today.
Welsh MPs were able to question Minister of State for Energy Charles Hendry, who also attended the committee, on the Government's Energy policy and its implication on Wales.
Mrs Gillan said: "I was particularly pleased to have called the first Welsh Grand debate on energy since 2008 to give Welsh MPs a chance to debate an issue of major importance to Wales.  This Government is determined to move the UK to the front of the global race for electricity investment, driving the growth of clean energy industries and ensuring the best possible deal for consumers.  I want Wales to play a key part in this.
"This Government has already introduced measures to help people control their energy bills through the Green Deal, helping households and businesses to reduce energy consumption.  The Green Deal is not just about helping reduce energy use.  There are big opportunities for our businesses - not only for the insulation industry but the supply chains across the country.  These proposals have the potential to unlock tens of billions of pounds of private sector funding in the coming years, and that also means jobs."
Mrs Gillan highlighted the significant contribution Wales has made to the energy supply in the UK and how this meant the country was well placed to benefit from the Green revolution.
"Wales is an energy rich country and for generations have been at the forefront of energy supply in the UK.  We are blessed with great natural resources providing renewable energy solutions and we already have offshore sites such as North Hoyle, Rhyl Flats and soon to be built Gwynt y Mor.  And we also have one of the most technologically advanced solar module manufacturing plants at Sharp in Wrexham, which only a month ago announced it was doubling production and creating 300 new jobs.  And that is to name just a few.
"I want to see these Welsh resources and expertise powering the coming Green revolution that will decarbonise our economy.  I believe we will achieve this through the expansion of wind and marine energy, solar, nuclear power and clean coal - making a significant contribution to the energy security of our nation."
Published 10 March 2011