Press release
Vote on Account 2011-12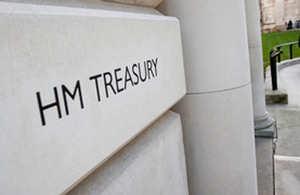 A Vote on Account for:
£131,358 million resource DEL;
£18,386 million capital DEL;
£64,976 million resource AME;
£4,189 million capital AME;
£26,087 million non-budget expenditure; and
£203,150 million cash
for central government departments was presented to the House of Commons today as HC 593.
This is the first Estimate publication to be produced on a Clear Line of Sight (Alignment) basis, consistent with new budgetary-based Estimates, which will be published in full in 2011-12. The project seeks to align, as far as possible, the recording of government spending in departmental budgets, resource accounts and Supply Estimates.   
The purpose of the Vote on Account is to provide funds for spending on existing services during the period from the start of the new financial year on 1 April until Parliament has approved the 2011-12 Main Estimates, which will be given legislative force in the summer Appropriation Act (usually passed in mid-July).
The amount sought in a Vote on Account is generally based on a standard proportion (45 per cent) of the amount voted so far for the corresponding services in the current financial year. However, the amounts requested have been adjusted to reflect revised spending plans following the Spending Review 2010.
Notes for Editors
VOA is an annual event, normally published alongside the winter Supplementary Estimates.

The VOA provides money to keep departments, based on the previous years' spending, enough resource and cash to keep going in the first part of the next financial year until such time as Parliament votes the Main Estimates 2011-12 shortly after the Budget 2011.
Non-media enquiries should be addressed to the Treasury Correspondence and Enquiry Unit on 020 7270 4558 or by e-mail to public.enquiries@hm-treasury.gov.uk
Media enquiries should be addressed to the Treasury Press Office on 020 7270 5238.
Published 23 November 2010