Visas for Chinese nationals: the facts
The UK is open for business and tourism and China is one of the UK's priority markets.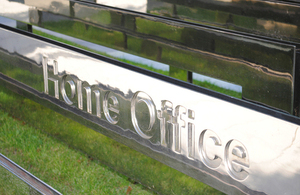 We have seen continual growth in visitor numbers from China, with the vast majority of those who apply not only getting a visa, but speaking highly of the service they receive when they do.
From 2010 to 2011 the UK saw 28 per cent growth in visit visas issued compared to France, which saw 19 per cent growth for the same period. 
In 2011 we processed more than 283,000 visas from Chinese nationals worldwide.
These statistics show that visitors from China want to come to Britain and that the door is open for those legitimate visitors who wish to do so.
Chinese Visas
94 per cent of Chinese visitors who apply for a visa get one
96 per cent of applicants surveyed who have applied for a visa said that they were satisfied with the service they received
97 per cent of non-settlement visas from Chinese nationals are processed within 15 days (and 54 per cent within five days)
99 per cent of business visit visas are decided within 15 days (75 per cent within five days)
We are committed to providing an ever improving service, listening and acting on feedback from our customers.
We have shortened application forms for tourists, simplified documents required to make an application, and started accepting photocopies of key documents. For businesses we have set up a dedicated network of staff to support them with the visa application process.
Key facts
The average length of a visa application form is six pages (including the disclaimer)
The average UK visa costs £81, which is multiple entry for six months to five years. The Schengen visa is only single entry and lasts for three months
A visa to travel to China costs a UK citizen around £126
Our website and application forms are translated into Chinese and applicants have access to a Chinese language phone and email service
We have around twice as many visa application centres in China than Schengen (European) countries.
Our application system allows applicants to fill in forms and book appointments on line.
For businesses we have set up a dedicated network of staff to support them with the visa application process.
From the spring this year we will offer a service to some businesses by which we go to them to capture fingerprints of their employees travelling to the UK, to help speed up the system even further.
Published 30 January 2013