World news story
Visa applications submitted in Peru now processed digitally
Ensure your supporting documents are in the correct order for scanning.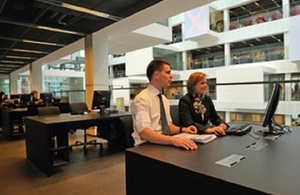 All visa applications submitted in Perú are now processed digitally. To ensure that the supporting documents you are submitting with your visa application are in the correct order for scanning, please visit the VFS Global Peru. In this website you will find more information on the barcode separators you will need to use.
There is no charge for the separators which you can download from the VFS/TLS contact sites, although should you decide not to use them your biometric enrolment appointment may take longer and you are liable to be charged an additional fee for your documents to be ordered correctly.
Published 23 January 2018