News story
Vince Cable statement on Ford announcement
Vince Cable responds to today's news from Ford on Southampton and Dagenham.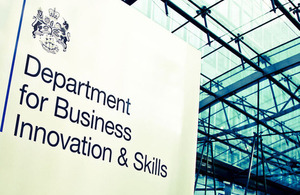 25 Oct 2012
---
---
Following the announcement today by Ford on their global restructuring plans, Business Secretary Vince Cable said:
"Today's news will be very disappointing for the workers at Southampton and Dagenham who have been very aware of the challenges facing the auto sector throughout Europe. Our priority will be to help the workforce and we will be working with Ford to get them into new jobs as quickly as possible.
"Ford has today underlined its continued long term commitment to its core activities in the UK and its £1.5 billion programme of investment in advanced manufacturing, engineering and research and development until 2015.
"And the company has today announced that production of the new low carbon diesel engine will start in 2015/6 which is being designed and engineered at Dunton and built at Dagenham.
"This is good news and underlines Ford's commitment for the long term. Ford has applied for money from round 3 of the Government's Regional Growth Fund to enable this project to go ahead and we were pleased last Friday to announce support for this going forward."
Published 25 October 2012