News story
Vince Cable promotes UK advanced manufacturing
On 5 November Vince Cable officially opened MIRA Technology Park's new control centre. He also visited Toyota in Burnaston to celebrate the first new Auris model to roll off the production line.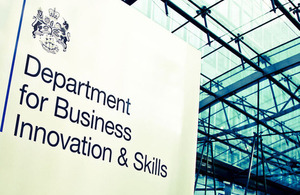 8 Nov 2012
---
---
MIRA Technology Park
MIRA Technology Park (MTP) was granted Enterprise Zone status by the government in August 2011. This has enabled MIRA to become Europe's most advance independent transport technology facility. It is the first milestone in MIRA's aim to become Europe's most advance independent transport technology facility. Vince Cable opened the Technology Park's new £6 million Control Centre, with the help of a MIRA unmanned vehicle to cut the ribbon.
MIRA provides state-of-the-art secure research facilities where high-tech companies can develop products that will make the world's vehicles cleaner, smarter and safer. With companies like Bosch, Ashok Leyland, Triumph Motorcycles, Norgren and Lockheed Martin, the MTP cluster will help the UK to benefit from advanced automotive manufacturing, through deep rooted research and development.
Since it was created the Technology Park has created 188 jobs, and a further 145 will be created in 2013. These are steps towards the goal of creating 2,000 jobs at MIRA over the next 10 years, and will contribute to the growth of advanced manufacturing in the Midlands.
Funding for low carbon automotive research and development challenge
The Business Secretary also announced £16.5m of funding for the next low carbon automotive research and development challenge from the Technology Strategy Board (TSB), the Office of Low Emission Vehicles (OLEV) and the Engineering and Physical Sciences Research Council (EPSRC). This will support R&D into four key areas:
internal combustion engines
energy storage and management
lightweight vehicle and powertrain structures, and
electric machines and power electronics.
Toyota
Later in the day at Toyota in Burnaston, Vince Cable witnessed the launch of production of the new Auris model - this time in all its hybrid, petrol and diesel guises.
The Business Secretary acknowledged Toyota's critical part in the success story of the UK automotive manufacturing industry. Toyota has
made the technology to reduce carbon dioxide from cars a mainstream proposition, as the first company to manufacture a volume hybrid vehicle in Europe
boosted UK automotive manufacturing by investing in Burnaston, including £185 million in Auris for its European markets.
Vince Cable met Toyota workers who were initially recruited as temporary contractors and were then offered production apprenticeships. Toyota now offers all new production workers a Level 2 apprenticeship. A high percentage have taken up this apprenticeship offer, with some going on to become direct Toyota employees. This supports the government's aim to promote apprenticeships and make them more widely available.
Regional Growth Funding for Derby
Vince Cable also confirmed that Derby City Council will receive £40 million for its programme bid under Round 2 of the Regional Growth Fund (RGF), supporting growth and sustainable employment in the area.
The Programme will provide funds to support local business investment. This is expected to create around 3,000 new private sector jobs in the area in 2020, and develop local transport infrastructure.
##
Links
Published 8 November 2012