Vince Cable comments on Doha Trade deal
Vince Cable responds to business leaders on the Doha Trade agreement.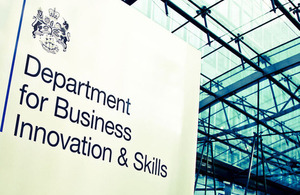 International business leaders have written to the Financial Times discussing the Doha Trade agreement.
In response, Business Secretary Vince Cable said:
"2011 is the make or break year to finalise the Doha round of trade negotiations. A conclusion of these talks would deliver a £110 billion boost per year to the global economy; act as a safeguard against future protectionism, and allow substantial improvement of business transparency and security.
"Concluding Doha would ensure a reduction of the cost of inputs and moving goods across borders, allowing multinational firms to reorganise their international supply chain more efficiently, cut costs and increase profits.
"No other trade deal offers such opportunity to reduce drastically global barriers to trade. This is why we are committed to pushing for a conclusion of the Doha round by the end of this year."
Links
Published 14 April 2011