News story
Villiers hears NI business leaders' concerns
Earlier this morning Secretary of State for Northern Ireland Theresa Villiers welcomed Northern Ireland business representatives to Stormont House.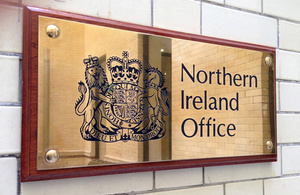 Following her meeting Ms Villiers said:
At this morning's meeting with NI business leaders, I briefed them on the talks process and listened carefully to their concerns about how the current impasse is having a real impact on the Northern Ireland economy. It was clear from our discussions that action is overdue to get Northern Ireland's finances on a stable footing. The creation of more jobs, a growing private sector and an economy that supports innovation and enterprise are within reach but they need to be supported by a functioning and effective Executive.
Published 8 October 2015