Vicars taught how to spot sham marriages
Around a dozen Church of England vicars were trained in how to spot fraudulent weddings by officers from the UK Border Agency today.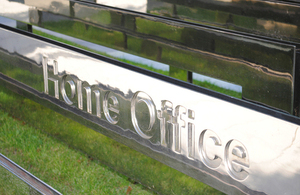 Tips on how to establish whether a relationship is genuine or not were given as part of the half-day training session.
Clergymen and women from the Diocese of Chelmsford also received information on how to spot fake identity documents and household bills by specialist forgery staff from the UK Border Agency.
Basic training provided
Tony Erne, deputy area director for the UK Border Agency, said: 'We understand that it is not always easy to spot fake documents, and that is why we are happy to work with the Diocese of Chelmsford to provide some basic training.'
Work and benefits scam
A sham marriage typically involves someone from outside the EU marrying someone from Europe as means to be allowed to stay in the UK long-term residency with the right to work and claim benefits.
Today's session follows dozens of operations by the UK Border Agency in the last few months to stop suspected sham marriages from taking place.
Largest scam ever uncovered
Earlier this month a Church of England vicar was among three men jailed for staging hundreds of sham marriages in East Sussex.
Thought to be the largest sham marriage scam ever uncovered in Britain, Reverend Alex Brown was found guilty of conspiring to facilitate breaches in immigration law.
The UK Border Agency investigation found that the men were involved in up to 360 sham marriages at the Church of St Peter and St Paul in St East Sussex between 2005 and 2009.
Published 16 September 2010