Veterinary Products Committee appointments
Professor William Reilly has been appointed Chair of the Veterinary Products Committee (VPC).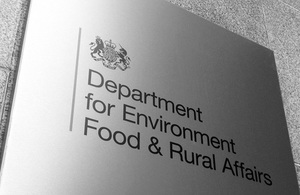 The Veterinary Products Committee (VPC), advises the Veterinary Medicines Directorate (VMD).
Professor Malcolm Bennett has been appointed as a new member.
The appointments by Agriculture Minister Jim Paice run from January 2012 for four years. Professor Reilly will receive £185 per meeting, with an additional £94 for preparation. Professor Bennett will receive £148 and £76, respectively.
Professor Bill Reilly has been a visiting Professor at the University of Glasgow School of Veterinary Medicine since 1998. He was President of the British Veterinary Association 2009 - 2010 and is currently a member of the VPC.
Professor Malcolm Bennett was appointed Professor of Veterinary Pathology at the University of Liverpool in 2001. He is also a member of the Advisory Committee for Dangerous Pathogens at the Department of Health, for which he receives expenses only.
The appointments adhere to the Code of Practice for Ministerial Appointments to Public Bodies. Neither Professor Reilly nor Professor Bennett declared any political activity during the past five years.
The VMD is an executive agency of Defra and is responsible for ensuring the safe and effective use of veterinary medicinal products to protect public health, animal health, and the environment. The VPC advises the VMD on behalf of the Secretary of State. For more information go to http://www.vmd.defra.gov.uk/vpc/.
Published 9 August 2011