Venturefest West Midlands: event joins business and investors
Venturefest West Midlands will see hundreds of innovators, entrepreneurs and investors join to promote UK business innovation and growth.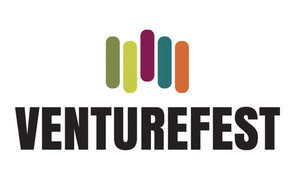 More than 800 innovators, entrepreneurs and investors are expected to gather at Birmingham's NEC this month for the Venturefest West Midlands event.
Venturefest West Midlands, which takes place on 23 June 2016, is a free one-day event sponsored by Innovate UK and the Knowledge Transfer Network that will showcase innovation in the region.
An independent evaluation of last year's event by the Enterprise Research Centre (ERC) found that it led to a financial return of £1.44 million and the development of 1,410 new connections between innovators, entrepreneurs, inventors and innovation support.
The keynote address at this year's event will be given by Dr Zoe Webster, head of high value manufacturing at Innovate UK.
Sessions focus on innovation and investment
The day's events will feature a number of sessions on innovation and investment in the region including on:
supply chain innovation
business gateways to universities
the Enterprise Research Centre
developing super sensors of the future
the entrepreneur's journey
intellectual property
low carbon innovation
accessing early-stage and growth investment
A key element of Venturefest West Midlands is Pitchfest, at which a group of selected businesses will have an opportunity to pitch for support to investors and industry leaders.
Venturefest West Midlands is one of a series of Venturefest events supported by Innovate UK that take place across the country.
Published 10 June 2016