News story
Venturefest Wales: breaking barriers to business growth
Innovation event aims to break barriers to starting, scaling or growing a business and highlight benefits of people working together.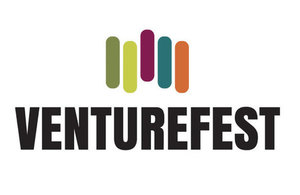 Investors, entrepreneurs, innovators and researchers will gather for a free event to showcase innovation in Wales.
Venturefest Wales takes place at the SSE Swalec Stadium, Cardiff, on 28 September 2016.
Among the speakers are Ken Skates, Welsh Government Cabinet Member for Economy and Infrastructure, and Richard Noble, entrepreneur, one-time holder of the world land speed record and project director of ThrustSSC, the vehicle that holds the current land speed record.
This year's event aims to address the barriers faced when starting, scaling or growing a business and how working with others can help a business.
Delegates will have the opportunity to hear inspirational speakers, take part in workshops, tap into expertise, chat informally, develop partnerships and visit an interactive exhibition and start-up village.
Keynote sessions will include a talk by Interim Director of Emerging and Enabling Technologies at Innovate UK, Paul Mason, on how Innovate UK is helping businesses to overcome barriers.
Event features wearable tech fashion show
There will be a fashion show featuring wearable tech, a session on how Diurnal Ltd is aiming to become one of the world's leading specialty pharma companies, and a session on how to get from a start-up to a high-value business.
Other events include panels on accessing both public and private finance, an innovation summit on how innovation is being taken forward in the public sector, and opportunities to hear other innovators and entrepreneurs share their experiences.
Experts will be available for bookable one-to-one chats on a range of subjects from tax to innovation funding and from marketing to intellectual property.
Venturefest Wales is one of a series of Venturefest events across the UK supported by Innovate UK.
Published 14 September 2016