News story
Venturefest Oxford: meet innovators, businesses and investors
Hundreds of entrepreneurs, innovators and investors are to gather for an event that will showcase the best of innovation in Oxfordshire.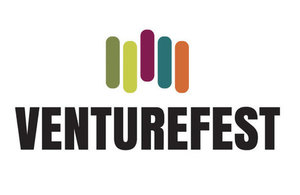 Leading speakers including former universities and science minister Lord Willetts, BBC Apprentice finalist Bianca Miller and well-known entrepreneur and broadcaster Mark Stevenson will feature in more than 30 practical and interactive sessions at this year's annual Venturefest Oxford.
The event at the King's Centre, Osney Mead, Oxford, on 29 June, will bring together hundreds of businesspeople, entrepreneurs and investors from the region to showcase local innovation and promote UK growth.
Venturefest Oxford was set up in 1999 and has inspired a series of Venturefest events across the country, all of which have Innovate UK as a core sponsor.
The list of speakers at Venturefest Oxford features a number from Innovate UK including head of access to finance Nigel Walker; head of research engagement Debbie Buckley-Golding; head of open programmes Clive Hayter; and director of infrastructure systems Ian Meikle.
Sessions focus on entrepreneurship and innovation
Among the subjects covered in the sessions will be:
the implications of the EU referendum vote, which will have taken place
entrepreneurial skills and negotiation styles
developing a business model
accessing finance for growth and pitching for investment
advanced manufacturing
the Internet of Things
selling in the United States
gaining value from intellectual property
the importance of brand
Selected companies pitch to investors and experts
Advance tickets to Venturefest Oxford are £30. They cost £40 on the day.
Attendees will also be able to use Get Connected, a networking system, to pre-book meetings with other attendees, experts and speakers including the Innovate UK team.
The event also features a Pitching for Success session at which selected companies will pitch their ideas to leading investors and experts. There is a prize fund in excess of £10,000, and two shortlisted companies will have an opportunity to pitch to the Venturefest Oxford audience for the first prize.
Exhibitors at Venturefest Oxford will include innovative local businesses, the University of Oxford, Said Business School, the Intellectual Property Office, the Science and Technology Facilities Council, and Innovate UK.
Published 17 June 2016