News story
Vancouver Group and WIPO launch new international work sharing tool to reduce patent backlog
The launch of the CASE is a significant advancement towards greater cooperation between IP offices in sharing the results of examination work…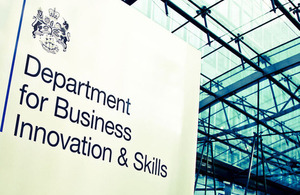 The launch of the CASE is a significant advancement towards greater cooperation between IP offices in sharing the results of examination work. This will help reduce the time spent on processing duplicate applications filed in multiple offices. The duplication of work is a contributing factors to the growing patent backlog that is estimated to cost the global economy £7.6 billion for every year of extra delay caused by backlogs.
CASE is the latest addition to the Vancouver Group Mutual Exploitation initiative which is aimed at eliminating unnecessary rework and duplication in prosecuting patent applications.
The Vancouver Group (UK, Australian and Canadian) Intellectual Property offices will be the first to use the CASE system but other offices may join if the pilot is successful.
UK Minister for Intellectual Property, Baroness Wilcox said:
"Sharing the analysis of patents between countries is a real step forward. Businesses in each country will benefit as their patent applications are processed quicker cutting the time it takes for new products to reach the market.
"Dealing with the backlog of patent applications is essential in helping companies grow and prosper."
WIPO Director General, Francis Gurry, said:
"The sustainability of the patent system is threatened by ever-increasing backlogs and by doubts about patent quality. Creative, multilateral solutions are required." He added "WIPO CASE is an initiative designed to offer a solution for patent offices to deal with the situation through closer collaboration. We hope that more countries will join this initiative"
Notes to editors:
---
The Intellectual Property Office is within the Department for Business, Innovation, and Skills (BIS) and is responsible for the national framework of Intellectual Property rights, comprising patents, designs, trade marks and copyright. Its role is to help manage an IP system that encourages innovation and creativity, balances the needs of consumers and users, promotes strong and competitive markets and is the foundation of the knowledge based economy.

The Vancouver Group is an initiative between IP Australia, the Canadian Intellectual Property Office and the Intellectual Property Office of the United Kingdom. The Vancouver Group aims to share information and experiences on common issues and areas relevant to managing a mid-sized national IP office; and contribute to a more effective multilateral approach to work sharing.

BIS' online newsroom contains the latest press notices, speeches, as well as video and images for download. It also features an up to date list of BIS press office contacts. See [http://www.bis.gov.uk/newsroom](http://www.bis.gov.uk/newsroom) for more information.
Notes to Editors
Contact Information
Name BIS Press Office Job Title
Division COI Phone
Fax
Mobile
Email NDS.BIS@coi.gsi.gov.uk
Name Emma Griffiths Job Title
Division Department for Business, Innovation and Skills Phone 020 7215 5982 Fax
Mobile
Published 17 March 2011