News story
Using technology to help fight hospital infections
An evaluation report on a new laundry system using ozone disinfection is available to help reduce healthcare associated infections. Ozone disinfection…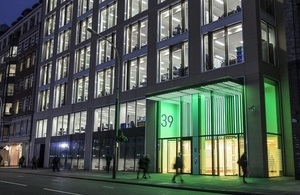 An evaluation report on a new laundry system using ozone disinfection is available to help reduce healthcare associated infections. Ozone disinfection properties are well recognised and documented but its use for laundry is relatively new.
University Hospital Southampton NHS Foundation Trust carried out the RRP1 evaluation on the innovative technology. The report, 'Showcase hospitals report number eight: OTEX laundry system' publishes the outcomes and cost savings achieved at the hospital. The report includes a business case template for use by any trust considering using this product.
The OTEX system supports the drive within the NHS to reduce its carbon footprint in a sustainable manner and supports the target set to reduce the NHS carbon footprint by 10 per cent by 2015 from the 2007 level.
A range of technologies are being evaluated at showcase hospitals in order to help NHS decision makers and budget holders to target their infection control investments and select effective technologies.
The Department of Health set up a Rapid Review Panel (RRP) to assess new and novel technologies and consider their potential for reducing hospital infections. The Otex laundry system received an RRP1 recommendation ("basic research and development, validation and in-use evaluations have shown benefits that should be available to NHS bodies") as part of its panel assessment.
Relevant RRP1 reports and evaluation reports have been previously produced for a range of healthcare associated infections related products.
Published 25 November 2011