News story
Updated identity checking guidelines
New identity (ID) checking guidelines are being introduced on 3 September 2018.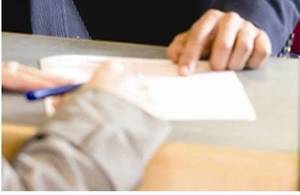 In response to customer feedback, the Disclosure and Barring Service (DBS) has updated the identity (ID) checking guidelines for all levels of disclosure check.
Registered Bodies and Responsible Organisations are required to check the identity of people that apply for basic, standard or enhanced certificates via their organisation.
Julia Hutcheson, Head of Relationship Management at the DBS, said:
We have recently revised our ID checking guidelines in response to suggestions from customers. This has seen the introduction of new measures that both maintain our strict security requirements, and make the process more flexible.
The new guidelines can be used from 3 September 2018. However, to ensure a smooth transition, the old guidelines will run in parallel until 3 December 2018. They will then cease to apply and only the revised ID checking guidance will be valid.
The guidelines for Responsible Organisations carrying out basic checks can be found here and the guidelines for Registered Bodies carrying out standard or enhanced checks can be found here.
The following information details some of the changes:
Checking by video
A live video link can now be used for face-to-face examinations of identity documents. However, it is important to note that the person carrying out the identity check must be in possession of original copies of the documents.
Irish Passport Card
An Irish Passport Card has been added to Group 2b. However please note, this document cannot be used in conjunction with an Irish passport.
New documents available for non-European Economic Area (EEA) applicants
The following can now be used:
a Permanent Residence Card issued by the Home Office to the family member of a national of an EEA country or Switzerland
a Positive Verification Notice issued by the Home Office Employer Checking Service to the employer or prospective employer, which indicates that the named person may stay in the UK and is permitted to do the work in question
Changes to requirements
A passport is no longer required as an additional item for the following three documents:
a current Residence Card (including an Accession Residence Card or a Derivative Residence Card) issued by the Home Office to a non-EEA national who is a family member of a national of an EEA country or Switzerland or who has a derivative right of residence
a current Immigration Status Document containing a photograph issued by the Home Office to the holder with a valid endorsement indicating that the named person may stay in the UK, and is allowed to do the type of work in question, together with an official document giving the person's permanent National Insurance Number and their name, issued by a Government agency or previous employer
Please circulate this information to those involved in the DBS ID checking process in your organisations, to ensure they are aware of these changes.
If you have any questions about this, please contact customerservices@dbs.gsi.gov.uk.
Published 30 August 2018