World news story
Update on UK Visa and Immigration in Pakistan
From 24 March 2014, a new commercial contract for the running the British High Commission's Visa Application Centres in Pakistan will take effect.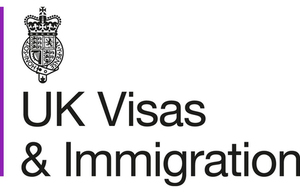 The Visa Application Centres will continue to be run by Gerry's International (Pvt) Ltd, acting as an agent for VFS Global. There will be no major changes to the services provided in Pakistan, including the hours of operation of the Visa Application Centres .
Applicants in Pakistan are already required to apply and pay for their applications online. But under current arrangements, applicants need to contact Gerry's by telephone to book an appointment to attend a Visa Application Centre to submit their biometric information: photographs and fingerprints.
From 24 March 2014 , Gerry's will no longer be responsible for allocating appointments to customers. Instead, all applicants requesting an appointment to attend a Visa Application Centre in Pakistan, including those wanting to use the Premium Lounge service, will be required to make an appointment via the Visa4UK website. After an appointment is made online, customers' visa applications will be confirmed and a reference number will be issued.
The British High Commission will be working closely with Gerry's during the implementation of these changes to ensure our customers continue to experience a high level of service. Customers applying during this transition period should visit our website and social media channels like twitter and Facebook to keep up to date with developments.
Published 19 March 2014