Update on Programme Partnership Arrangements 2011-2014
List of organisations invited to submit a proposal for Programme Partnership Arrangements.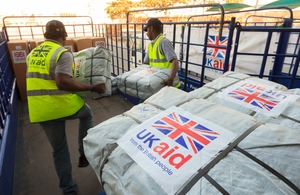 DFID launched a call for Programme Partnership Arrangement (PPA) Concept Notes in early August with an application deadline of 3 September. Applications were invited from any non-governmental 'not for profit organisations' (with the exception of think tanks, research bodies and academic institutions) from around the globe. 
Programme Partnership Arrangements (PPA) are strategic level arrangements which DFID currently has with more than 30 civil society organisations (CSOs). These arrangements provide the CSOs with flexible support and are allocated to CSOs that are best able to demonstrate real and practical impact on poverty reduction, significant policy engagement, and a clear fit with DFID's values and priorities.
As expected this resulted in a large number and very varied range of potential PPA partners applying. A total of 424 concept notes were received. 110 organisations have been invited to submit a proposal. 
All Concept Notes were assessed against six criteria:
fit with DFID's values and priorities;
policy engagement with DFID or similar organisations at international level; 
specialist role in development; 
leadership role of the organisation;
main achievements; 
benefit to DFID of funding through a strategic partnership.
Only the information provided by organisations was used in the assessment process.
The deadline for submitting the full proposal is 29 October 2010.
Published 4 October 2010