University of Cambridge / UAE University Partnership
University of Cambridge and UAE University MoU officiated today by HE Dominic Jermey and The Duke of York.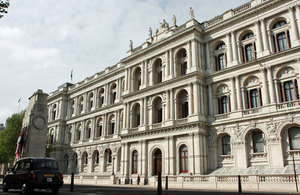 His Royal Highness The Prince Philip, Duke of Edinburgh and Sheikh Nahyan Al Nahyan, Minister for Education and Universities today signed a Memorandum of Understanding that, it is intended, will lay the foundations for a ten-year strategic academic collaboration that will develop and strengthen research and teaching in the Gulf region. The event was officiated by His Excellency Dominic Jermey OBE and His Royal Highness The Duke of York.
Search the news archive
Published 25 November 2010