University course and course content most important in student decision making
The research follows a Sutton Trust report in 2004 that identified around 3,000 young people who gain the necessary A level grades to get into…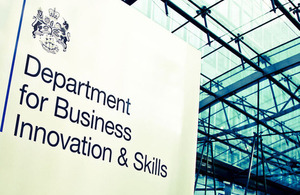 The research follows a Sutton Trust report in 2004 that identified around 3,000 young people who gain the necessary A level grades to get into the 13 most selective universities which take 30,000 students each year, but don't end up at these universities.
The survey found that:
Amongst the survey respondents nearly half of high achievers do make two or more applications to the most selective universities, but high achievers at independent schools (73 per cent) were more likely to apply to the most selective universities, followed by those at grammar schools (53 per cent) and other state schools and colleges (42 per cent)

Course and course content are the most important factors influencing the decisions of all groups of students, but after that high achievers applying to the most selective universities tended to base their decisions on its prestige and academic excellence and had a greater belief in their own competence than other high-achievers. Their decisions were strongly influenced by league tables, academic reputation and the idea of challenging themselves.
High achievers who chose not to apply to the most selective universities were more concerned about the cost of living, distance from home and job prospects. The research interviewed around 50 of these respondents in detail suggesting three types of high achieving university applicant:
The determined-decided student who is confident, competitive, assertive and inclined to apply to the most selective universities

The determined-decisive student who though high achieving makes an informed decision to apply to a less selective university, often based on course choice. Their decisions tend to be informed, rational and highly independent, often defying conventions

The contingent student who is less confident, less competitive and less assertive. This lack of confidence often reflects their home, school or social environment where there is little knowledge of the requirements and benefits of selective universities.
Crucially, the research found that while the first two groups of students were generally happy with their choices after six months at university, many of the 'contingent' group regretted their decisions and realised they could have chosen differently.
Universities and Science Minister David Willetts said:
"Going to university is one of the most effective ways of boosting social mobility. But choosing what and where to study is a life-changing decision that can be incredibly daunting. That's why we are so determined to make it easier for people to meet their aspirations and fulfil their ability irrespective of where they grew up. That is why it is important that everybody - teachers, parents, and indeed politicians - is open about the huge opportunities that higher education can provide many young people from all backgrounds.
"The new Key Information Set we've introduced will help everyone thinking about studying at university. For the first time, it brings together in one place what people want to know about employment outcomes, student satisfaction and financial support for over 30,000 university courses.
"Getting the best possible match between students and institutions is in the interests of individuals, universities and the whole country and will help ensure where you were born is never a deterrent to going to the best university."
The Sutton Trust believes that universities should use their access funds to invest more in outreach activities that give less assertive but high achieving students the knowledge and confidence to apply to the most selective universities.
Sir Peter Lampl, chair of the Sutton Trust, said today:
"In addition to expansion of summer schools there should be more sustained and intensive support for these high-achieving young people, so that they can gain entry to the selective universities for which they are qualified. By working together, in a co-ordinated way, the most selective universities can ensure many more of these young people apply to them.
"This research delves behind the raw data showing that thousands of young people don't choose the best university for them, and reveals a group of bright students who need extra support and encouragement to make the right decisions.
"It is vital that universities work more closely with schools and colleges so that talented young people from non-privileged backgrounds at comprehensive schools and colleges study the right subjects and gain the same level of confidence as those at independent and grammar schools."
**Notes to editors
**1. The research Tracking the Decision-Making of High Achieving Higher Education Applicants was jointly commissioned by the Sutton Trust and the Department for Business, Innovation and Skills from UCAS. The full report is available on the BIS website (http://www.bis.gov.uk/policies/higher-education/research-analysis) and the Sutton Trust website at www.suttontrust.com.
The population of survey respondents obtained consisted of 13,457 high achievers and represented approximately 11% of the total high achieving A level applicant population within the 2010 HE admission cycle, and approximately 5% of that year's total A level applicant population. Further in-depth interviews were conducted with around 50 of that group.

The Sutton Trust report The Missing 3000 is available at http://www.suttontrust.com/research/the-missing-3000/

The Government's economic policy objective is to achieve 'strong, sustainable and balanced growth that is more evenly shared across the country and between industries'. It set four ambitions in the 'Plan for Growth' (PDF 1.7MB), published at Budget 2011:
To create the most competitive tax system in the G20

To make the UK the best place in Europe to start, finance and grow a business

To encourage investment and exports as a route to a more balanced economy

To create a more educated workforce that is the most flexible in Europe.
Work is underway across Government to achieve these ambitions, including progress on more than 250 measures as part of the Growth Review. Developing an Industrial Strategy gives new impetus to this work by providing businesses, investors and the public with more clarity about the long-term direction in which the Government wants the economy to travel.
BIS's online newsroom contains the latest press notices and speeches, as well as video and images for download. It also features an up to date list of BIS press office contacts. See http://www.bis.gov.uk/newsroom for more information.
Notes to Editors
Contact Information
Name BIS Press Office Job Title
Division Department for Business, Innovation & Skills Phone
Fax
Mobile
Email bispress.releases@bis.gsi.gov.uk
Name Katie Kilgallen Job Title
Division Department for Business, Innovation & Skills Phone 020 7215 1861 Fax
Mobile
Published 15 November 2012