Announcement
University challenge
From:

Part of:

Published:

10 June 2010
This was published under the 2010 to 2015 Conservative and Liberal Democrat coalition government
Universities and Science Minister David Willetts has outlined the future challenges and opportunities for the higher education sector.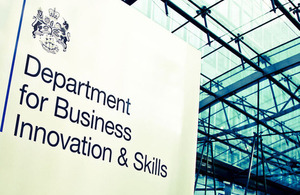 Mr Willetts delivered his first keynote speech on higher education at Oxford Brookes University today.
He told the audience that an innovative approach was needed if the higher education sector was to continue to meet the aspirations of students and the hopes of universities.
He outlined his priorities for the sector, which include ensuring:
That students enjoy a high-quality university experience, particularly through a greater focus on teaching
That universities have more robust funding arrangements
That the UK has, in fiscal terms, a sustainable HE system
Widening participation and social mobility.
External exams
Mr Willetts suggested that a cost-effective way of expanding higher education would be through external degrees.
Many of this country's universities started out as colleges awarding external degrees from the University of London, before earning degree-awarding powers of their own.
He said a system like this could bring greater choice to prospective students closer to home, as well as making it easier for further education colleges or new providers to offer degree courses.
Mr Willets said: "Institutions that chose to offer external exams could deliver robust standards - in which employers already have confidence - from day one. It's a way in which they could expand straight away, without having to establish from scratch a reputation for their own degrees."
Employability statements
Mr Willetts announced he had, through HEFCE, asked higher education institutions and further education colleges to publish employability statements.
"These statements, written directly for a student audience and readily accessible online, will summarise what universities and colleges offer students to help them become job-ready in the widest sense and support their transition into the world of work."
Many universities already provide detail about what students can expect in terms of job placements, but he said these statements will set a minimum standard for information.
The aim is to have the statements in place by the end of August 2010 to enable applicants for the academic year 2011/12 to make informed choices.
Links