News story
Universities of Strathclyde and Surrey selected as the preferred partners of National Physical Laboratory (NPL)
David Willetts, Minister for Universities and Science has announced the preferred partners of NPL.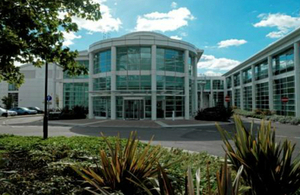 David Willetts said:
Following a formal competitive process, I have decided that the Universities of Surrey and Strathclyde will become preferred partners and will now work with the Department for Business, Innovation and Skills (BIS) and National Physical Laboratory (NPL) to develop a strategic partnership to lead NPL into the next exciting phase in its future. The partners' proposal provide the best opportunity to meet the aims set at the beginning of this process. The partnership will help to boost NPL's and the partners' scientific excellence, will strengthen engagement with business, and will make more of the facilities and the site. An important focus will be to develop activity to support postgraduate research and training at Teddington and across the UK.
The Minister's Written Ministerial Statement
The Minister's speech to the UK Science Park Association - NPL arrangements mentioned in paragraph 36
Published 10 July 2014