World news story
UNHCR Executive Committee: UK Statement on the Report on activities of the Inspector General's Office
This UK statement was delivered at the UNHCR Executive Committee Meeting on on 5 October 2017.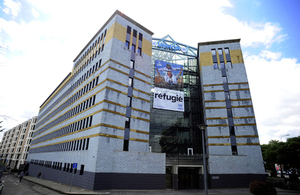 Strong oversight functions are essential to maintain confidence of donors and to ensure staff trust and engagement with the Agency.
The UK welcomes this update and would like to highlight two concrete points.
First, we appreciate the depth of work of the Inspector General's Office and the full and thorough investigations that they undertake. It's important that these are transparent as far as possible and that donors are informed on the progress of these.
While we recognise that there are sensitivities, and it won't be possible to share everything, it is important to provide regular updates and ensure that full final reports are made available with only personal information redacted where necessary.
Furthermore, let us stress that it is of utmost importance that UNHCR set out how they will respond to these investigations and learn from these for the future. Not just in one camp, but across its organisation. We would encourage this to be done in dialogue with member states.
Second, we look forward to working with the Inspector General's Office as it embeds the reforms.
It is important that the Inspector General's Office has capacity to proactively instigate investigations, build staff engagement and awareness of what to raise and to build the capacity of partner organisations to undertake investigations are all crucially important.
To this end, the UK would like to stress the importance of ensuring that the Inspector General's Office continues to be supported by management and is provided the necessary budget to deliver effectively.
Published 5 October 2017