UN summit to discuss body image in media
Academy award winning actor Geena Davis has teamed up with Equalities Minister Lynne Featherstone to challenge the portrayal of women in the global media.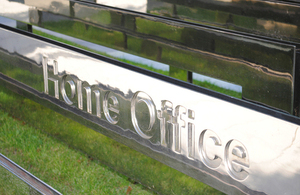 The minister is at a UN summit this week where she will host the first international event about body image.
She will join UN delegates on Wednesday 29 February to talk about how education can be used to battle negative body image and the UK's Body Confidence campaign, which focuses on gender stereotyping in the media and highlights how misleading images can cause stress on younger women.
Damage
The minister said: 'Every day, women across the world are surrounded by body images which bear little or no resemblance to reality, whether that be the 'size zero' or the 'perfect hourglass'. These images can cause real damage to self-esteem.
'If children continue to grow up in a world filled with images of uniform beauty and airbrushed perfection, future generations will never be happy in their own skin. This is why I am bringing the debate to the UN.'
Body confidence
Last year the UK government launched the Body Confidence campaign to raise awareness about body image and encourage a more open and public conversation.
Geena Davis, founder of the Geena Davis Institute on Gender in the Media, welcomed the UK's body confidence campaign. She said: 'Hollywood and the media have the power to shift attitudes and achieve social change, particularly in how our children value themselves and each other. There is a real need to dispel the myths of the 'perfect' body that just don't match up to the real world.'
The body image event is one of a series of high level activities during the two week UN Commission on the Status of Women, which will cover a range of issues affecting women.
UN Commission on the Status of Women on Flickr
Published 24 February 2012