UN report to tackle LGB&T prejudice
The government today welcomed the first ever report by the United Nations looking at the widespread discrimination and violence facing lesbian, gay, bisexual and transgender people.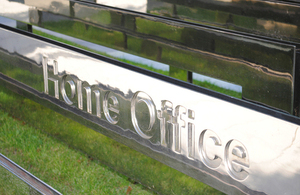 The UN is calling on all countries to apply the international legal framework to protect people's rights, including by decriminalising same sex relations between adults.
The report supports and endorses what the UK is doing to address prejudices and support freedom of expression.
Equalities Minister Lynne Featherstone said:
'All over the world, people still suffer terrible treatment due to their sexual orientation or gender identity.
'The UN should be congratulated for raising awareness of the issues, and, crucially, calling on the international community to take action.
'The UK government is leading the way in protecting the rights of LGB&T people. Last week we launched a comprehensive strategy to tackle transgender prejudice, which includes tougher penalties for crimes against transgendered people. Next year will see the first civil partnerships take place on religious premises, as well as the launch of a consultation into equal civil marriage.'
Leading the way
In March, the government launched a strategy setting out actions to tackle LGB&T inequality:
we introduced provisions to allow civil partnerships to take place on religious premises
the first ever transgender action plan was published last month
we have announced a consultation to begin in March 2012 looking at equal marriage for same-sex couples 
Published 20 December 2011