UN General Assembly opens with discussion on development goals
Deputy Prime Minister Nick Clegg and Foreign Secretary William Hague have arrived in New York for the opening of the 65th session of the United Nations General Assembly.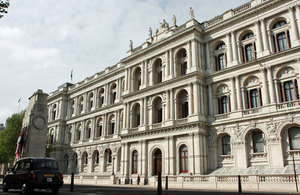 Deputy PM says MDG's are ''still woefully off track''.
They will meet with leaders from around the world and participate in a number of engagements throughout the city.
General Assembly week discussions started with the Millennium Development Goals Summit (MDGs). The MDGs, agreed on ten years ago by world leaders, are clear and measurable targets aimed at improving the lives of millions of people around the globe.
At the Summit, the UK is pushing for a clear agenda setting out a path towards the achievement of the 2015 target deadline. It is also highlighting the need to improve children and maternal health as well as reduce malaria deaths worldwide.
Additionally, the Deputy Prime Minister will speak with students at New York University on a wide range of domestic and international issues.
The Foreign Secretary will meet with business leaders and speak about the importance of UK-US commercial links. He will also address members of the Council on Foreign Relations.
Ask the Foreign Secretary
On Thursday 23 September the Foreign Secretary will be answering questions posted on Twitter on the UN's role in tackling global challenges. To ask a question post a tweet with the hashtag #fsunga.
Published 21 September 2010