News story
UKTI DSO seminar for SMEs encourages partnership
In November UK Trade and Investment Defence and Security Organisation (UKTI DSO) held its biggest UK SME event of the year.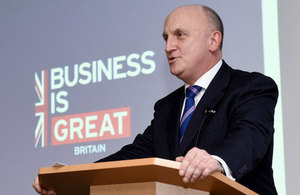 The 'How to win Overseas Business in the Defence and Security Markets' seminar attracted over 100 representatives from over 80 UK SMEs, making it the biggest event of its kind to date. The event was hosted by BAE Combat Systems (UK) at their site in Telford, Shropshire.
Officials from UKTI and Department for Business, Innovation and Skills (BIS) gave a number of presentations covering a wide range of advice, information and support.
There were also presentations from industry and an exhibition of local SME services, organised by the UKTI West Midlands International Trade Team.
Speakers
The VIP speakers were:
Stephen Phipson, Head of UKTI DSO: who delivered the Keynote presentation
Derek Higginbotham, BAE Combat Systems' Commercial and Procurement Director: who gave a useful insight into how BAE Systems increases its supply chain by seeking and embracing new business solutions
Robin King, CEO of Deep Secure Ltd, a local thriving cyber security company: shared his experience of working with UKTI and encouraged other SMEs to do so
Specialist briefing
UKTI and BIS briefed delegates on a variety of defence, security and related services, including:
a global statistical overview of the defence/security export market and a forward look
UKTI DSO's global marketing support package
military assistance, with a particular focus on cyber and communications equipment and services
local / regional support via UKTI's international trade team network
increasing media awareness and usage
an examination of the export licensing process
Exhibition
The West Midlands International Trade Team organised an exhibition of some 20 local SMEs, supported by the ADS Trade Association and the UKTI DSO Military Export Support Team (EST).
The exhibition proved popular during the breakout sessions and offered networking opportunities. This was much appreciated by the companies involved.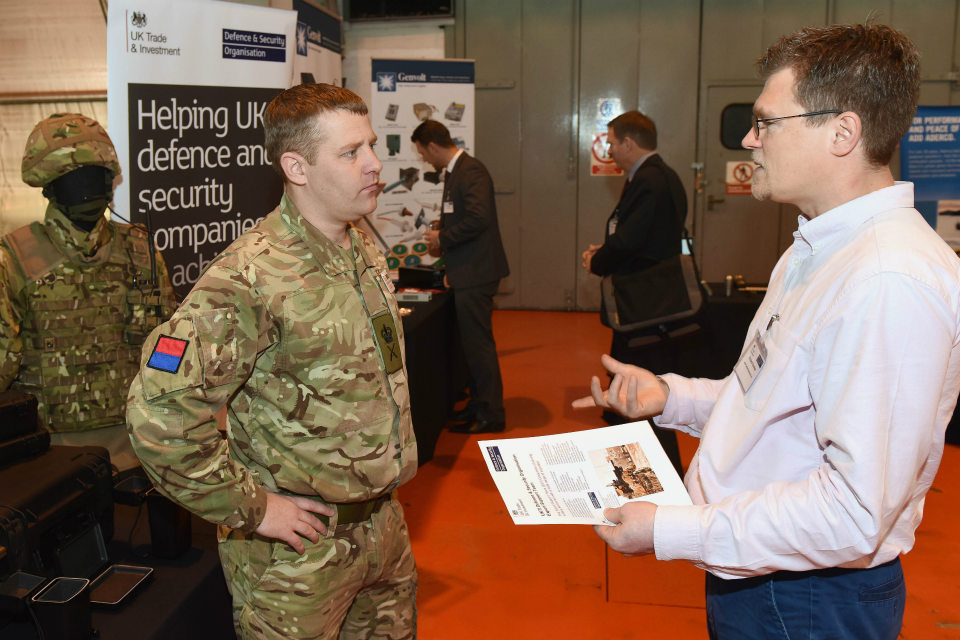 BAE Combat Systems (UK)
Special thanks are given to our hosts BAE Combat Systems (UK), who provided excellent facilities and made Scimitar and Challenger tanks available for inspection.
Published 19 November 2015