News story
UKTI DSO leads government support for UK SMEs at Seawork 2016
UKTI Defence and Security Organisation (UKTI DSO) once again supported UK defence and security companies at this years Seawork.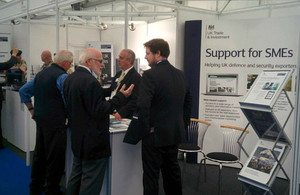 UKTI Pavilion
UKTI DSO hosted the UKTI Pavilion which:
demonstrated UKTI DSO's wide range of services available to UK companies seeking to win overseas defence and security business
facilitated advice, information and support delivered by UK government colleagues from wider UK Trade and investment (UKTI), Department of Business and Skills (BIS) and the Ministry of Defence (MOD)
Members of UKTI DSO were on hand throughout the show to offer export advice and guidance and to conduct 1 to 1 discussions with UK Small Medium Enterprises (SMEs) on more specific issues. Staff covering a range of specialisms attended, including:
Small Business Unit
Events Team
Military Export Team
regional marketing representatives
UKTI DSO Senior Media Adviser
senior Naval and Army officers
In all UKTI DSO hosted over 50 individual meetings with UK companies and brokered introductions to other UK government colleagues to provide additional business help.
International delegations
The UKTI South East International Trade Team, led by Mark Hamson, hosted a number of sessions between UK companies and visiting overseas delegations from:
China
New Zealand
Barbados
Brazil
The Brazilian delegation proved extremely popular and was engaged in a day-long series of meetings and stand visits that bode well for future export wins. It was led by Lara Baptista, UKTI DSO locally engaged Business Development Manager.
Other government support
In order to provide a well-rounded package of support for UK companies seeking defence opportunities we worked in closely with colleagues from the Ministry of Defence (MoD). The MoD Defence Suppliers Service manager was based in the UKTI Pavilion throughout the show and the MoD Boats Team had a stand adjacent to the Pavilion. This led to a considerable amount of cross-referring SME customers, ensuring that they got maximum value from UK government during their time at Seawork.
Claire Harrison from the Export Control Organisation was also on hand to offer advice on export licensing issues.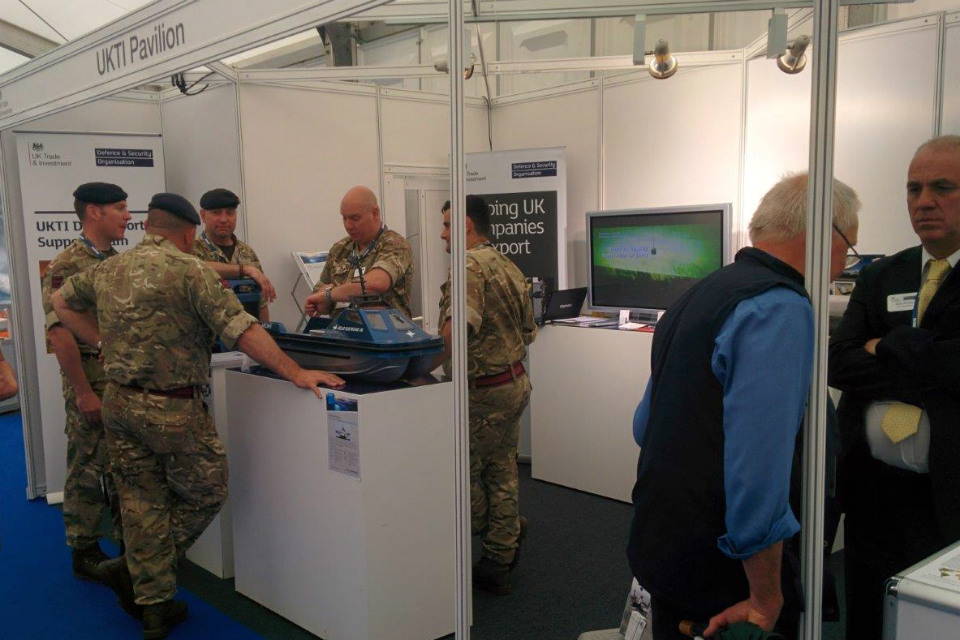 Seawork
Seawork International is the largest and fastest growing commercial marine and workboat event to be held in a working port. This annual conference and exhibition is in its 19th year and is an important fixture on the UKTI exhibition programme. UKTI DSO's looks forward to offering further support at the next Seaworks in 2017.
Published 30 June 2016