News story
UKTI DSO host Raytheon UK ' Meet the Technologist' event
Supply chain event offers opportunity for 63 UK defence and security SMEs to discuss potential export sales.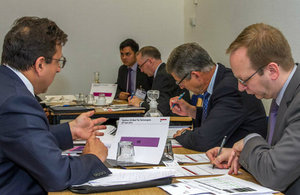 UK Trade and Industry Defence and Security Organisation (UKTI DSO) hosted a special event at the end of April on behalf of Raytheon UK, one of the UK's biggest defence contractors. The event took 6 months of planning to bring together.
Supply chain opportunities
This event offered unique potential sales opportunities to UK Small and Medium Enterprises (SMEs). Raytheon UK invited UK SMEs to submit capability tenders against a series of mid and longer term technological requirements. The requirements included innovations and related services.
Over 100 SMEs applied. This list was reduced by Raytheon to 63 companies. Each was offered two 20 minute 1 to 1 appointments with Raytheon's UK and US technology teams.
UK SMEs were excited and delighted to have such close and focused access to Raytheon's technological decision makers.
Going forward
Raytheon are now evaluating all the discussions and will be contacting the SMEs in the near future to develop the most promising innovations and capabilities presented to them.
UKTI DSO will be working closely with all parties to ensure that this process moves forward as quickly and positively as possible.
Background
Hosted in the Department for Business, Innovation & Skills (BIS) Conference Centre the day was divided into morning and afternoon sessions. A networking lunch provided the link between the two.
Each session began with addresses from senior Raytheon UK officials:
Richard Daniel - Chief Executive
David Morgan - Commercial and Subcontract Management Director
Martyn Dawkes, Technical Director
Followed by a Ministerial keynote address:
morning Philip Dunne MP, Minister for Defence Equipment, Support & Technology
afternoon: The Rt Hon Michael Fallon, Minister of State for Business & Energy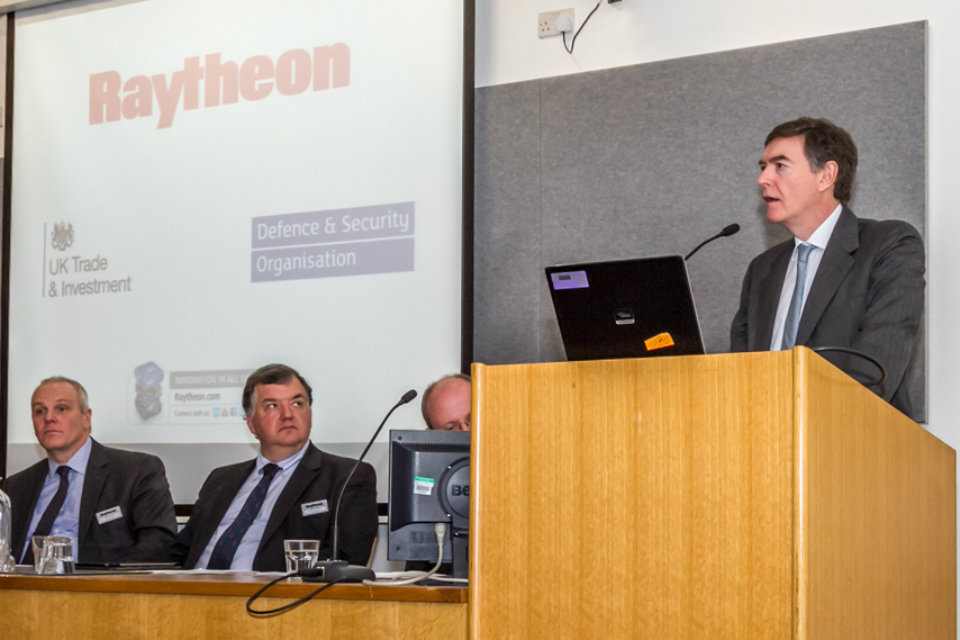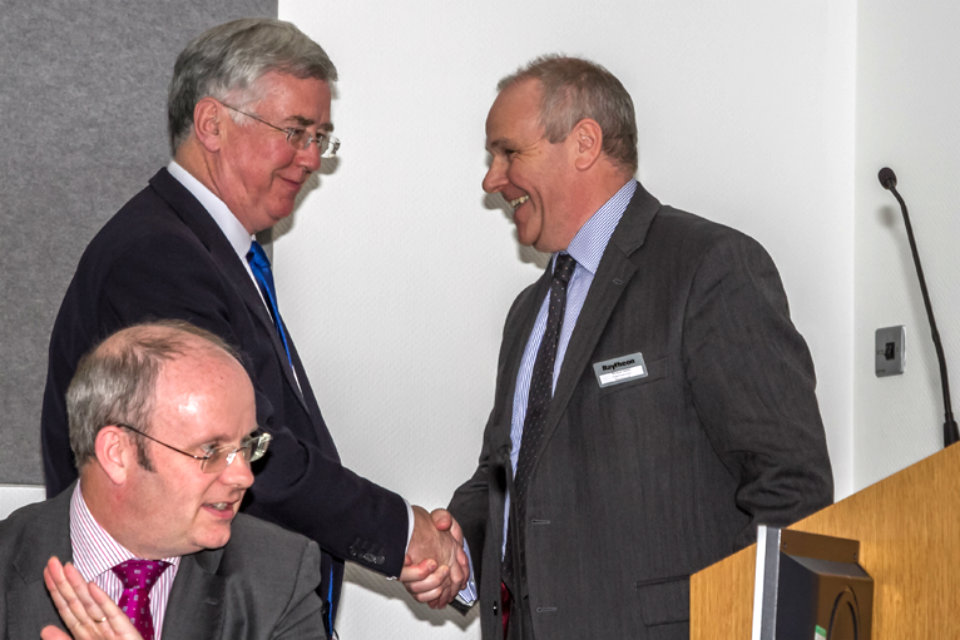 While the SME's were waiting to speak to the technologists there were a number of Her Majesty's Government (HMG) and industry advisers on hand to offer wider support and services. These included:
representatives from Raytheon's UK marketing and events team
UKTI DSO Small Business Unit
UKTI DSO military Export Support Team
Satellite Applications Catapult - an industry advisory group working closely with Raytheon UK
Contacts
Contact UKTI DSO to find out more about this event and the work of UKTI DSO Small Business Unit.
Published 21 May 2014