World news story
UKTI CEO promotes Central Europe market during visit to Hungary
Dominic Jermey met with British exporters and potential inward investors during his visit on 2 October 2014.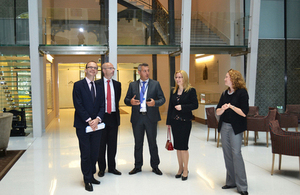 Dominic Jermey, Chief Executive Officer (CEO) of UK Trade & Investment (UKTI), visited Budapest on 2 October 2014. During his time in the city he met with leading Hungarian and British business people.
He joined the UK companies that form the British Business Club in Hungary to discuss the regional business environment and outlook.
Mr Jermey said:
Central Europe is a growing and important market. We are determined to make sure British companies utilise the opportunities available here, including by further enhancing the excellent UK trade and investment service they already get.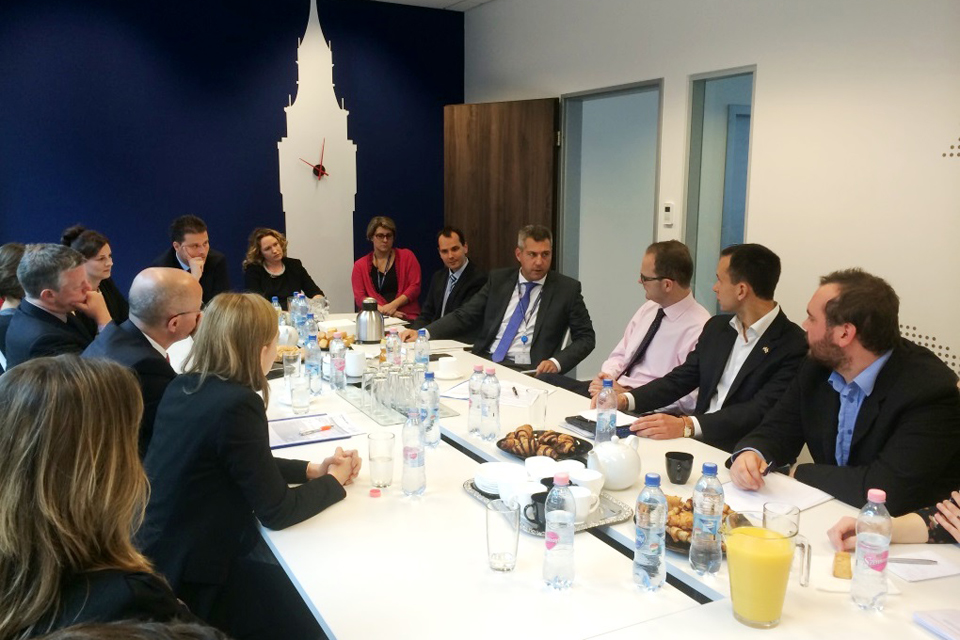 Opportunities in Emerging Europe
At the British Business Centre, Dominic Jermey met members of the Emerging Europe Automotive Board to discuss how to further support those UK automotive companies that are already present in this region.
Extreme Light Infrastructure Project
Dominic also met with the leadership of the Extreme Light Infrastructure (ELI) project, to promote UK expertise and excellence in the research field.
The ELI project offers opportunities for UK companies in:
equipment supply for high-power laser and vacuum technology
provision of services for large-scale research facilities and special laboratories
research and know-how transfer from institutes, universities and private companies
Meeting with inward investors
The UK is the number one destination for inward investment (FDI) in Europe, with 85% of the projects secured by UKTI and its partners.
Dominic met with a group of potential inward investor companies to promote the opportunities that the UK presents.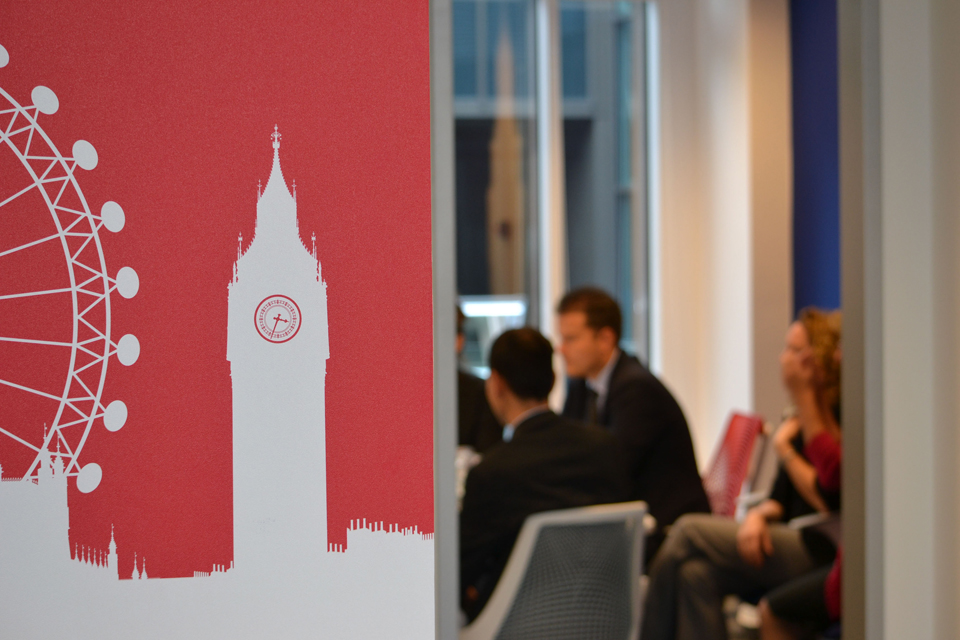 Meeting with Hungarian officials
At the end of his visit, Mr Jermey met with László Szabó, State Secretary for Foreign Affairs and Trade. They discussed UK-Hungary collaboration on better regulation and trade agreements.
Contacts
Contact the UKTI team in Hungary for help in developing your exports, or in locating your business in the UK.
Published 3 October 2014