News story
UK welcomes Overseas Territories role in agreeing new measures to protect seabirds
Foreign Office Minister Henry Bellingham has welcomed the UK Overseas Territories important role in agreeing new measures to protect seabirds.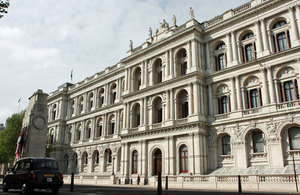 The new measures were agreed at the 22nd ordinary meeting of the International Commission for the Conservation of Atlantic Tunas (ICCAT), held in Istanbul from 9-19 November 2011.
Among the outcomes of the meeting was a measure that will strengthen action to reduce the accidental drowning of seabirds caught up in the fisheries. A deal was reached following a joint proposal by the UK Overseas Territories, EU, Brazil, South Africa and Uruguay.
On hearing the outcomes, Foreign Office Minister Henry Bellingham said:
"This represents a significant step forward in the sustainable management of our fisheries and for the protection of some of our most threatened seabirds in the South Atlantic. I am delighted that, with our support, the UK's Overseas Territories have been able to play such a central role in helping to reach agreement on this important issue."
Bermuda, British Virgin Islands, St Helena, and Turks and Caicos Islands comprise the UKOT membership of ICCAT
Published 21 November 2011