World news story
UK Visa in Armenia
The British Embassy Yerevan no longer has any involvement in the visa application or visa decision making process.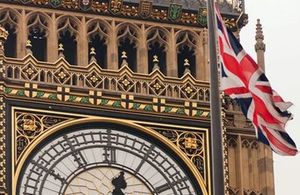 Since 31st March 2014 the UKVI commercial partner, Teleperformance Ltd, has taken over the running of the Visa Application Centre in Yerevan. TLScontact Visa Application Centre is located at Vardanants street 4/50, Yerevan. Teleperformance current opening days and times: Monday and Thursday 0830-1530.
The British Embassy Yerevan is unable to answer any enquiries regarding visa applications. Please see the relevant contact details below:
Information on how to apply for a UK visa can be found at http://www.gov.uk/check-uk-visa

Information on services provided by Teleperformance Ltd in Armenia can be found at https://uk.tlscontact.com/am/EVN/

The visa enquiry service is provided by Hinduja Global Services (HGS) in partnership with UK Visas and Immigration. You can speak to an advisor at:995-70-6777434 or 00 44 1243 218122 between 10am and 6pm local time. Telephone call cost plus £1.37 per minute.
You can e-mail or webchat at:https://ukvi-international.faq-help.com/
Contact by e-mail is free and a ten minute webchat will cost £4.00
Published 8 December 2015