World news story
UK visa application centre in Jeddah is relocating
From 4 May 2014 the UK visa application centre in Jeddah will be relocating.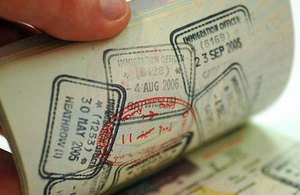 The new address will be as follows:
VFS UK Visa Application Centre
TasHeel Commercial Centre - Ground Floor
Suwaid Bin Sakher Street
Off Jundub Bin Kaab Street (Off Prince Sultan Street),
Al Mohammadiya District 1
Jeddah
Saudi Arabia.

This will continue to be run by VFS Global. There will be no changes to the hours of operation or to the cost of making an application in this location. Please note that if you have already booked an appointment to attend the visa application centre on or after 4th May, you must go to the new address shown above.
Published 30 April 2014