World news story
UK-Vietnam celebrating forty years of diplomatic relations
This was published under the 2010 to 2015 Conservative and Liberal Democrat coalition government
His Royal Highness The Prince Andrew Duke of York visits Vietnam to celebrate the fortieth anniversary of Vietnam-UK relations.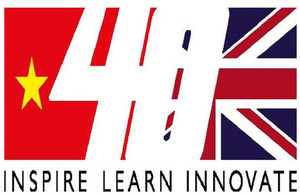 His Royal Highness The Prince Andrew Duke of York arrived in Vietnam on Monday, 23 September 2013 to participate in the 40th anniversary of diplomatic relations between Vietnam and the United Kingdom (UK). The visit, His Royal Highness's fifth to Vietnam, demonstrates the importance with which he views relations between the two countries.
During his two days in Hanoi, he meets a number of senior members of the Vietnamese Government and discuss ways to further strengthen the bilateral relationship. The Duke of York will also meet representatives from business to discuss further opportunities for Vietnam and the UK to collaborate to enhance the prosperity of both countries. The Duke of York will also promote GREAT Week which takes place in Hanoi, HCM City and Danang between 28 September and 5 October and showcases the best of British business and creative industries.
His Royal Highness regards education as an important part of his programme and will attend a number of events with participants in the education sector to promote greater collaboration between British and Vietnamese institutions.
Further information
The Duke of York previously visited Vietnam in 2006, 2008 and 2009, as well as in 2010 for the 1000 year celebrations in Hanoi.
During this visit, the Duke of York is due to meet Vietnam's National Assembly Chairman Mr Nguyen Sinh Hung , Deputy Prime Minister Nguyen Thien Nhan and Vice Minister of the Ministry of Foreign Affairs Mr Bui Thanh Son.
Most recently HRH hosted a Business seminar for Vietnamese and British Businesses at Buckingham Palace in December 2011 and The Duke of York attended the celebrations for the 40th anniversary in London at Cadogan Hall with Lord Astor of Hever.
His Royal Highness was born on 19 February 1960 at Buckingham Palace, the second son and the third child of The Queen and The Duke of Edinburgh. He was the first child to be born to a reigning monarch for 103 years.
Named Andrew Albert Christian Edward, he was titled The Prince Andrew until his marriage, when he was created The Duke of York, Earl of Inverness and Baron Killyleagh.
His Royal Highness served in the Royal Navy for 22 years, seeing active service in the Falklands campaign and commanding HMS Cottesmore. Today, The Duke is a full-time working member of the Royal Family, in support of The Queen. His work is focused on creating skilled jobs and assisting the economic success of the United Kingdom.
The Duke concentrates his efforts on three areas where he believes he can have the greatest impact:
Education and Skills
Science and Engineering
Small and Medium Enterprises (SMEs) and Entrepreneurship
His Royal Highness also supports many charitable and not-for-profit organisations and maintains close links with the Armed Forces.
For further information, please contact the British Embassy Communications Manager, Ms Dinh Thu Huong, Telephone: 3936 0500 (extension: 2227), Email: dinh.huong@fco.gov.uk
Document information
Published: 23 September 2013