UK Trade Minister Visits ECGD
UK Trade Minister Stephen Green visits ECGD's London Headquarters.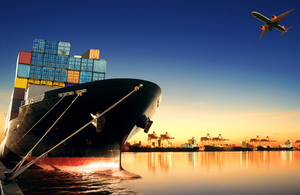 UK Trade Minister Stephen Green visited Export Credits Guarantee Department (ECGD)'s London headquarters today.
Lord Green met staff from ECGD's business and new products teams, who will be delivering the products announced in the Trade and Investment White Paper last week.
Lord Green said:
Companies that export become more efficient and more innovative through the experience of competing overseas. This Government is determined to increase the number of small businesses that export and to make sure smaller companies have the support they need to take advantage of export opportunities. ECGD has an important role to play in this, especially with the new products announced last week. Now we need to get the message out to smaller companies right across the UK that ECGD is ready and willing to support them.
Published 15 February 2011