World news story
UK Trade Envoy visits Uganda
Sir Michael Bear's visit focuses on UK-Chinese collaboration in infrastructure projects.
The UK Special Envoy for Sustainable Urbanisation to China, Sir Michael Bear, is visiting Kampala to promote the first ever UK-China infrastructure initiative in Uganda. This initiative will facilitate match-making between the UK and Chinese business communities operating in Uganda. During his visit, an op-ed written by Sir Michael was published in Uganda's leading New Vision daily newspaper.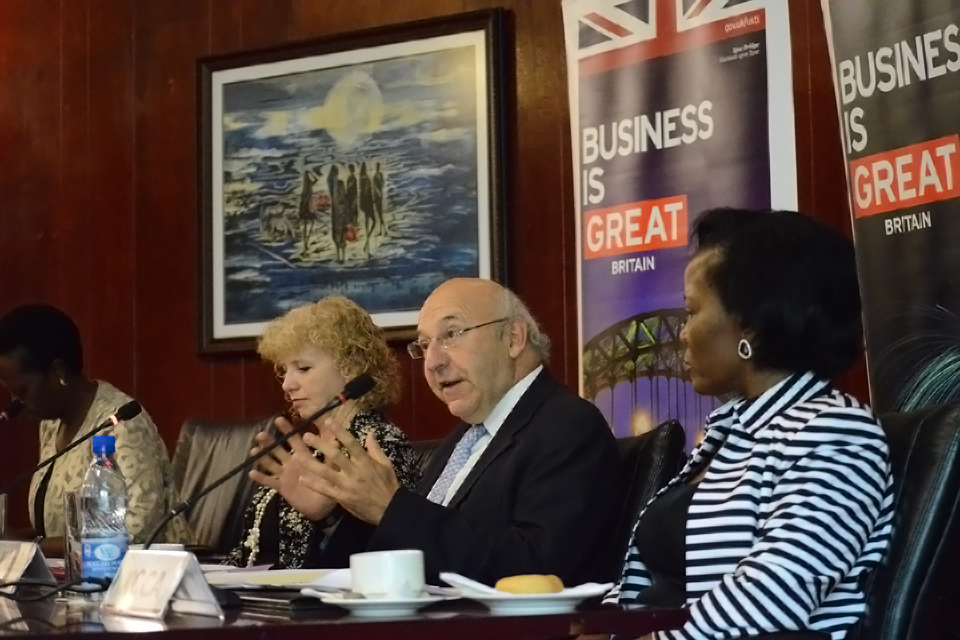 As Special Envoy, Sir Michael engages with UK and Chinese businesses and policymakers, especially in the infrastructure sector. The infrastructure sector offers a variety of opportunities for collaboration between companies operating internationally. There are substantial potential benefits for Uganda and other East African countries. The UK is ideally placed to provide services and consultancy in the areas of project governance, systematic approval processes, world-class design, planning and project management and highly competitive project finance packages, all of which are essential elements of successful major infrastructure projects.
This week's UK-China infrastructure initiative is a joint venture between the British High Commission and the Chinese Embassy in Kampala, with the encouragement of the government of Uganda. UK and Chinese companies are major investors in Uganda demonstrating strengths in a number of areas. The initiative will examine opportunities for them to work productively together, for the long term benefit of Uganda. A co-operation agreement will be signed during the week's events.
Published 20 July 2016