World news story
UK Trade Envoy highlights UK-Brunei Trade relationships and future opportunities
British Trade Envoy Paul Scully MP visits Brunei for four days. He met with key stakeholders and explored new opportunities for future UK-Brunei business ventures.
The British Prime Minister's Trade Envoy to Brunei Darussalam, Mr Paul Scully MP, concluded his four day visit to Brunei. During his visit His Majesty the Sultan and Yang Di-Pertuan of Negara Brunei Darussalam graciously granted an Audience to Mr Paul Scully, and he also called upon His Royal Highness the Crown Prince.
Mr Scully used his visit to highlight the scale of opportunity in Brunei, the strength of British business, and the potential for a deeper and stronger UK-Brunei economic partnership. He engaged with key stakeholders from both the government and private sector in order to promote UK expertise, and boost the UK-Brunei trade relationship.
Mr Scully's programme included meetings with various key Cabinet Ministers. He met with Dato Amin Liew, the Minister at the Prime Minister's Office and the Minister of Finance and Economy II, to learn more about what Brunei is looking for as it makes progress towards achieving the Wawasan 2035 goals, including in businesses associated with the oil and gas sector, and in supporting the development of Brunei's financial market. Mr Scully also met Dato Erywan, Minister of Foreign Affairs II. The British High Commissioner, His Excellency, Richard Lindsay hosted a business networking dinner for the visiting Trade Envoy and representatives from the Brunei Britain Business Forum.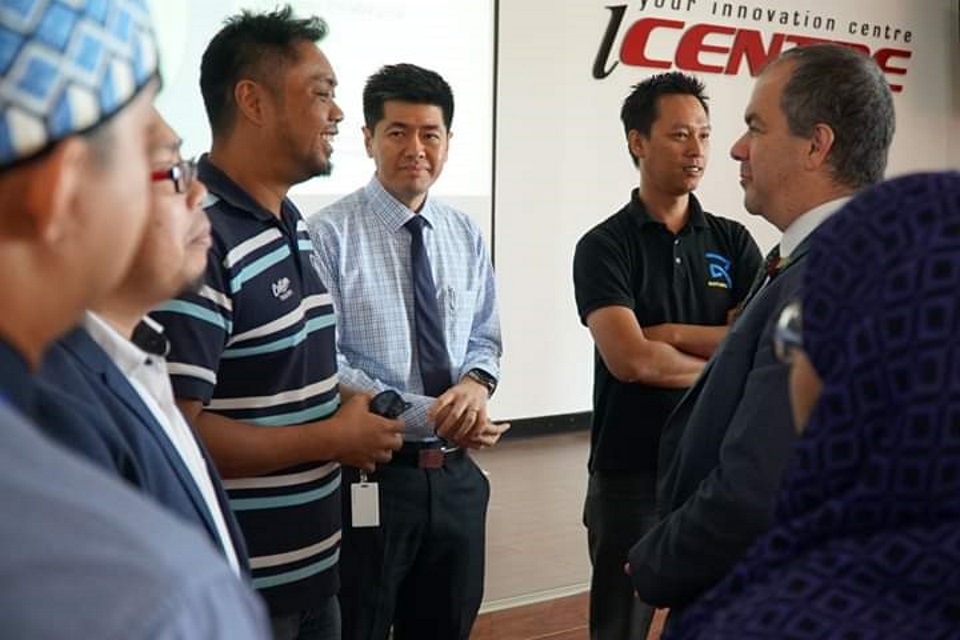 Mr Scully has run a number of small businesses in the UK and he used his experience to engage with Bruneian entrepreneurs through a sharing session with Darussalam Enterprises. He discussed opportunities for UK Foreign Direct Investment during a session with the Brunei Economic Development Board. During his meeting with Dato Mat Suny, Minister of Energy, Manpower and Industry, the UK Trade Envoy explored ways in which UK businesses with specific expertise can establish themselves in Brunei to support capacity building, including in the oil and gas sector.
Mr Scully visited the Institute Brunei Technical Education Mechanical Engineering Campus to discuss future opportunities where the UK could support and collaborate with IBTE. The British Trade Envoy to Brunei also promoted UK expertise in Technical Vocational Education Training across different sectors, and explored opportunities for the UK to support accreditation of Bruneians who have acquired these skills.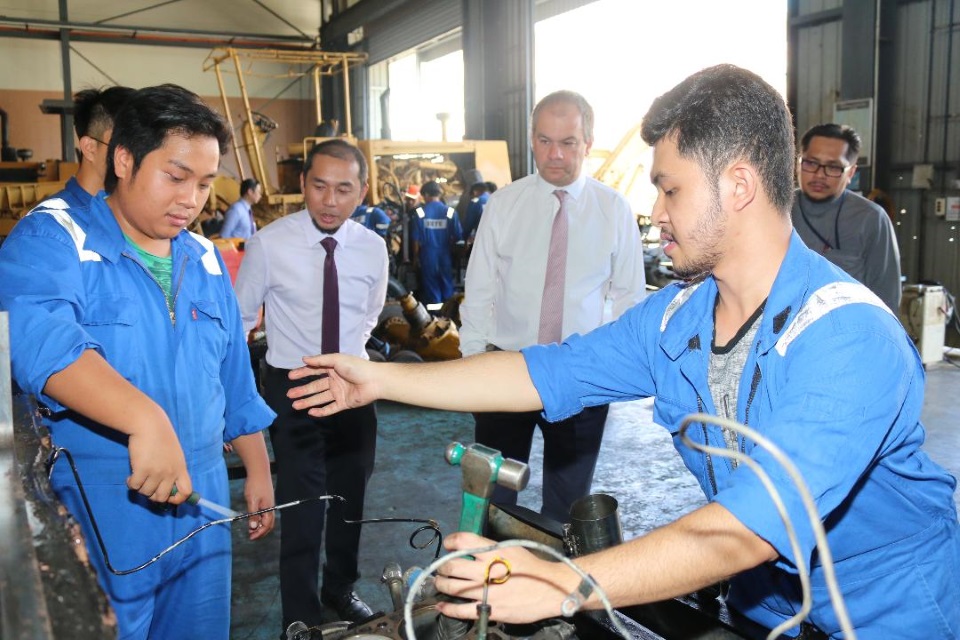 During his visit, Mr Scully highlighted the opportunities which would come once the UK has left the EU. He said: "This visit has given me a great insight into the significant opportunities which already exist within Brunei's economy. I look forward to working closely with our Bruneian partners to explore new trade opportunities and to further foster our UK-Brunei relationship."
Published 9 November 2018