World news story
UK to provide English Language Training to the Kyrgyz military
UK and Kyrgyz Defence Ministries sign English language agreement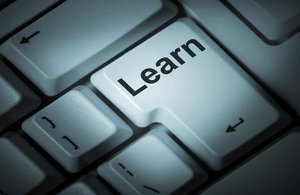 On 26 September, Col Chomoyev, Head of International Cooperation at the Kyrgyz Defence Ministry, and Lt.Col Harrison, UK Defence Attaché to Kyrgyzstan, signed an agreement on English language training. Under the agreement the UK will provide English language training for Kyrgyz military personnel in the UK, and mentor Kyrgyz English language teachers in Bishkek. The Kyrgyz side will select appropriately qualified students for the courses and to retain teachers for at least two years.
As Defence Attaché Lt. Col Harrison said:
"The English language training will help build Kyrgyz peacekeeping capability".
In October Kyrgyz teachers will attend a seminar organised by the British Council for military English language teachers at the NATO Partnership for Peace Centre in Almaty.
Published 1 October 2013