World news story
UK to provide an additional US$1.5 billion of climate change assistance to developing countries
The United Kingdom has announced that it will commit an additional £969 million (USD1.48 billion) to its International Climate Fund (ICF) from the fiscal year of 2015 – 2016.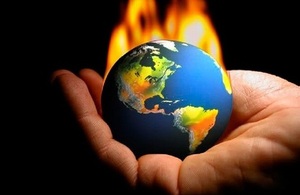 This will increase the UK's support to developing countries to adapt to climate change, generate low-carbon growth and tackle deforestation. The additional commitment brings the UK's global International Climate Fund (ICF) commitment on climate change assistance to almost £4 billion (USD6 billion).
British Ambassador to Vietnam, Dr. Antony Stokes said:
Tackling climate change is one crucial issue that the British Government is taking a lead on globally, including by supporting developing countries to adapt and mitigate.
The British Embassy in Hanoi is working with Vietnamese partners to help them access UK climate finance, for example for emissions modeling and low carbon growth planning and implementation, with projects aligned to key targets and activities in Vietnam's Climate Change and Green Growth Strategies.
The UK has already contributed significant amounts to global multilateral facilities such as the Climate Investment Fund (CIF). The Vietnamese Government's plan for USD250 million of targeted low-carbon investments in the power, transport and industrial sectors has been endorsed by CIF, with specific projects worth USD62.1 million already approved.
Ambassador Antony Stokes added:
We believe Vietnam's plans for green growth can play an important role in efforts to reduce carbon emissions globally, and we are committed to working with Vietnam on this, including by financing projects in Vietnam. We also want to work with Vietnam so that it can join other ASEAN countries which have made an emissions reduction pledge at UNFCCC, and look forward to continue to work closely with Vietnam at these negotiations to secure the global deal that UNFCCC parties have committed to reach by 2015.
Published 22 August 2013