UK to chair Council of Europe
The UK takes on the Chairmanship of the Council of Europe today for six months.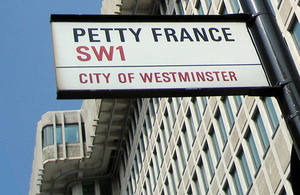 The Chairmanship will allow the UK to play a leading role in the work of the Council of Europe in promoting rights, democracy and rule of law across the continent.
As a founder member of the Council and the first country to ratify the European Convention on Human Rights, the UK chairmanship will focus on promoting and protecting human rights.
Some of its priorities include:
reforming the European Court of Human Rights and strengthening implementation of the European Convention on Human Rights
strengthening the rule of law
internet governance, including freedom of expression on the internet
combating discrimination on the grounds of sexual orientation and gender identity
Published 7 November 2011