World news story
UK tech expertise to be showcased at Connect Expo in Melbourne
A delegation of UK tech companies will be in Australia this week to meet Australian industry and business and explore business opportunities.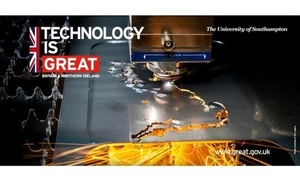 Eight UK technology companies will travel to Australia this week as part of the UK Department for International Trade's (DIT) technology trade delegation and showcase at Connect Expo 2017 in Melbourne - Australia's fastest growing technology trade show.
Specialising in cyber risk assessment, cyber security, software-as-a-Service (SaaS), automotive IT systems, crowdsourcing, purchase-to-pay software, smart cities technology and healthcare software, the UK companies will utilise their time in Australia to meet potential customers and partners.
In addition to the Connect Expo, DIT has also coordinated a programme of meetings and events throughout Melbourne and Geelong, to introduce the companies to local stakeholders.
British Consul General and Director General Department for International Trade Australia and New Zealand Michael Ward said:
The UK government encourages innovation and supports companies looking to take their products and services around the world.

We see a number of opportunities in the Australian market, particularly in areas like smart cities, fintech, cyber security and communications.
The UK is ranked third most innovative country in the world, and its technology sector is larger than the rest of Europe combined. Tech companies are driving economic growth across the UK in all sectors from financial services and high-value manufacturing to retail and agriculture.
Michael Ward said,
DIT is here to help connect Australian companies with UK strengths that will in turn benefit their businesses. We look forward to working with our trade delegation to foster useful relationships and explore local opportunities.
The UK companies can be found at the entrance to Connect Expo at stand 100.
Media contact
About the Department for International Trade
The UK's Department for International Trade (DIT) has overall responsibility for promoting UK trade across the world and attracting foreign investment to our economy.
We are a specialised government body with responsibility for negotiating international trade policy, supporting business, as well as delivering an outward-looking trade diplomacy strategy.
Notes:
The UK companies are:
Modulus Management Consultancy Ltd
Published 27 March 2017