World news story
UK Statement on Samoa at the 25th Session of the Universal Periodic Review, Geneva, 2 - 13 May 2016
The UK delivers its statement on the Universal Periodic Review of Samoa, 3 May 2016.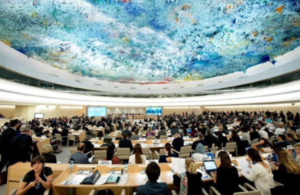 Thank you, Mr Vice President,
The United Kingdom welcomes Minister Purcell and the delegation of Samoa to Geneva and their participation at this UPR review. We would like to thank Minister Purcell for his remarks and note, in particular plans to ratify the Convention on the Rights of Persons with Disabilities.
We also welcome the steps taken since the last UPR in 2011 by the Government of Samoa to improve the human rights of its citizens.
We particularly commend action to support the victims of family violence through enacting the Crimes Act and establishing the new Alcohol and Drugs Court.
We note the Prime Minister's recent focus on supporting the rehabilitation of the perpetrators of these crimes but would call on the whole of government to take greater ownership of strengthening the protection of women and children from domestic violence.
In this regard, we urge the Government to ensure necessary domestic legislation is in place, compliant with international norms, and that the Government actively enforces all domestic non-discriminatory policies and legislations, working with civil society as appropriate.
We would like to make the following two recommendations:
Ratify the Convention on Rights of Persons with Disabilities, and in so doing, to ensure adequate education for and children with mental and physical disabilities.

Adequately resource and implement the Mental Health Act 2007
Thank you, Mr President.
Published 3 May 2016