World news story
UK Statement on Nepal at the 23rd Session of the Universal Periodic Review, Geneva, March 16-18
The UK delivers its statement on the Universal Periodic Review of Nepal, 16 March 2016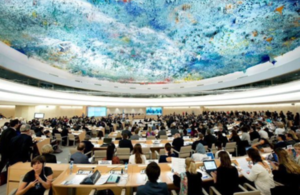 Thank you, Mr Vice President,
The UK commends the willingness of the Government of Nepal to remain constructively engaged with the UPR process.
The adoption of a new Constitution was a significant milestone for Nepal and the recent amendments are a step towards resolving remaining differences on the Constitution. We were, however, concerned about the violence and deaths following the adoption of the Constitution and recommend Nepal ensure independent and impartial investigation of these incidents.
We welcome progress on the UK's previous recommendations on Torture and Transitional Justice. We note that the legislation on criminalization of torture has been tabled in parliament. We urge the government to adopt the legislation in line with the United Nations Convention against Torture and other Cruel, Inhuman or Degrading treatment.
We were disappointed that Nepal did not accept our recommendation to form an independent complaints commission capable of investigating and prosecuting complaints against the security forces.
We recognise the steps taken by the government to extend the statute of limitation for the filing of rape cases to 180 days but we would encourage Nepal to remove the statutory limitation completely.
Thank you, Mr Vice President.
Published 16 March 2016