World news story
UK Statement on Antigua & Barbuda at the 25th Session of the Universal Periodic Review, Geneva, 2 - 13 May 2016
The UK delivers its statement on the Universal Periodic Review of Antigua & Barbuda, 9 May 2016.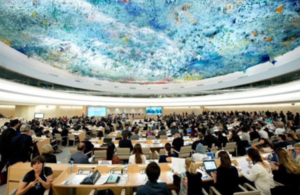 Thank you, Mr President,
The UK welcomes the Antigua and Barbuda delegation. We thank the delegation for their responses to our advance questions and welcome their engagement with the UPR process.
We acknowledge the Government's commitment to human rights and the progress it has made despite the challenges small island developing states face to implement their international human rights obligations.
We welcome the steps taken to address the issue of sexual violence and encourage the Government to seek ways to increase the number of cases that are successfully prosecuted.
We encourage the Government to reduce the current overcrowding of HM Prison 1735.
We encourage the government to promote a culture of tolerance to end discrimination against lesbian, gay, bisexual and transgender people.
We have 2 recommendations:
Conduct a thorough review of criminal justice procedures in order to identify measures to reduce the length of detention without trial.

Abolish the death penalty and in the interim rigorously apply international standards for fair trial in all death penalty cases and respect national legal procedures and the standards required by the Privy Council and the UN for the protection of the rights of prisoners sentenced to death.
Thank you, Mr President.
Published 9 May 2016