News story
UK Space Agency formally launched
The UK Space Agency becomes an executive agency of BIS today.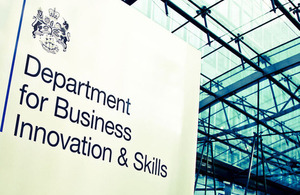 The UK Space Agency will be responsible for devising and implementing British policy in orbit, and will target areas that can deliver the greatest economic benefits, scientific excellence and national security.
The UK's thriving space sector contributes £7.5bn a year to the UK economy, directly employs 24,900 and supports a further 60,000 jobs across a variety of industries.
Priority areas for the UK Space Agency include:
Developing scientific advancements in space technologies.
Gaining a better understanding of our planet through Earth observation spacecraft.
Nurturing the next generation of UK space scientists and researchers.
Minister for Universities and Science David Willetts said:
"The UK space industry is an important driver for economic growth. This is why we've earmarked £10 million in the Budget to start a national space technology programme and committed to reducing the regulatory burden on industry.
"The establishment of the UK Space Agency will provide a focal point for this work and bring together our very best talent. This will help us concentrate efforts on advancements in space science and satellite technology, and ultimately give us a better understanding of our own planet."
To coincide with its establishment, the UKSA is releasing its strategy document for 2011-2015 and is inviting comments through an official consultation.
Links
Published 1 April 2011