UK-South Africa Bilateral Forum
As part of the 9th UK - South Africa bilateral forum last week Secretary of State The Rt Hon Chris Huhne MP met with South African Minister …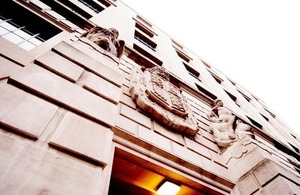 As part of the 9th UK - South Africa bilateral forum last week Secretary of State The Rt Hon Chris Huhne MP met with South African Minister for International Relations and Co-operation Maite Nkoana-Mashabane, and Minister for Water and Environmental Affairs Edna Molewa.
Given South Africa's role as Presidency of the forthcoming UNFCCC Conference (COP 17) in Durban at the end of the year, all Ministers were keen to focus on detailed discussion of how best South Africa and the UK can work together to ensure progress is made in the negotiations in Durban, as well as considering how cooperation can help drive green growth.
The Communique agreed between the UK and South Africa confirmed that the UK will be using some of our £2.9bn International Climate Fund to support South Africa's own efforts to follow a low carbon economic growth path. The South African Ministers set out how South Africa is going about preparing for hosting the Conference, including their consultations, like this one, with key countries.
Building strong relationships at Ministerial level is vital for negotiations to make progress and to cement the important bilateral relationship between the two countries, building on the success of President Zuma's State Visit last year.
More information on the bilateral forum can be found on the FCO website.
Secretary of State The Rt Hon Chris Huhne MP with South African Minister for International Relations and Co-operation Maite Nkoana-Mashabane, and Minister for Water and Environmental Affairs Edna Molewa
Published 10 June 2011