World news story
UK seeks to protect airplane passengers with new restrictions
Additional airline security measures are in place for selected inbound flights to the United Kingdom including from Lebanon.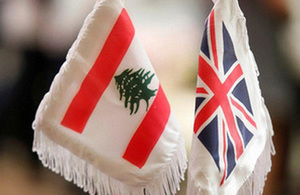 Regarding the new safety measures announced earlier today by the Department for Transport to be implemented in the coming days and no later than 25th March, a British Embassy spokesperson said:
We are in close contact with the Lebanese authorities, the airport and affected airlines to help ensure that the implementation of the new measures is as smooth as possible for passengers. Our aim is to protect the safety of British nationals and travellers to the UK, while also ensuring that the links between the UK and Lebanon remain open: these new measures ensure both of these goals can be achieved. We understand the frustration that these measures may cause and we are working with the aviation industry to minimise any impact.
Passengers are advised to check with their airline before travelling and to arrive at the airport early.
Published 21 March 2017