UK Science gets a cash injection
In a speech at the Royal Society today, The Chancellor of the Exchequer George Osborne announced two major new investments in science.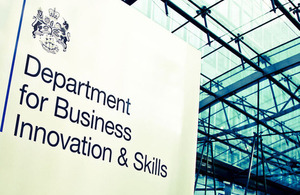 9 Nov 2012
---
---
In his speech, the Chancellor announced:
An extra £60 million to Europe's space programme, bringing the total UK investment in the programme to £240 million per year. This new funding will secure the future of the European Space Agency (ESA) facility in Oxfordshire, including transferring ESA's telecoms satellite headquarters to the UK and creating over 100 new high-tech jobs. **
Research in synthetic biology will receive a £20 million boost. That funding will support new research projects at the Universities of Manchester, Warwick, Nottingham, Glasgow and Exeter and the John Innes Centre in Norwich. These projects aim to help address major global challenges such as producing low-carbon fuel, reducing the cost of industrial raw materials and producing new pharmaceuticals.
Minister for Universities and Science, David Willetts welcomed both announcements, saying:
"Synthetic biology could provide solutions to the global challenges we face and offers significant growth opportunities in a range of important sectors from health to energy. However the commercialisation of basic science is largely untapped.
"This investment is part of the Government's commitment to making the UK a world leader in the research and application of synthetic biology. It will help to ensure that academics and industry can realise its full potential."
Speaking specifically of the UK investment in the European Space Agency, he said:
"This increase will bring the UK's total investment in the European Space Agency to an average of £240 million per year over the next five years. This will allow the UK to play a leading role in the next phase of European space collaboration. It will drive growth, create extra skilled jobs and help the UK to realise its ambition to have a £30 billion space industry by 2030."
Links
Published 9 November 2012